Top Guest House Design Ideas For Tampa
Everybody wants their friends and family to feel at ease whenever they are visiting from out of town. Guests appreciate having somewhere to clean up and recharge during their stay. A cozy guest house with the right furnishings, paint colors and window treatments will help quite a bit in making your company feel relaxed.
The sky's the limit in terms of planning your guest house, which can make the project a tad overwhelming. However, creating the ideal living area should be enjoyable and uncomplicated! Review these easy guest house design ideas in Tampa to be certain your guests are living in style and comfort.
Accommodate All of Your Guests' Needs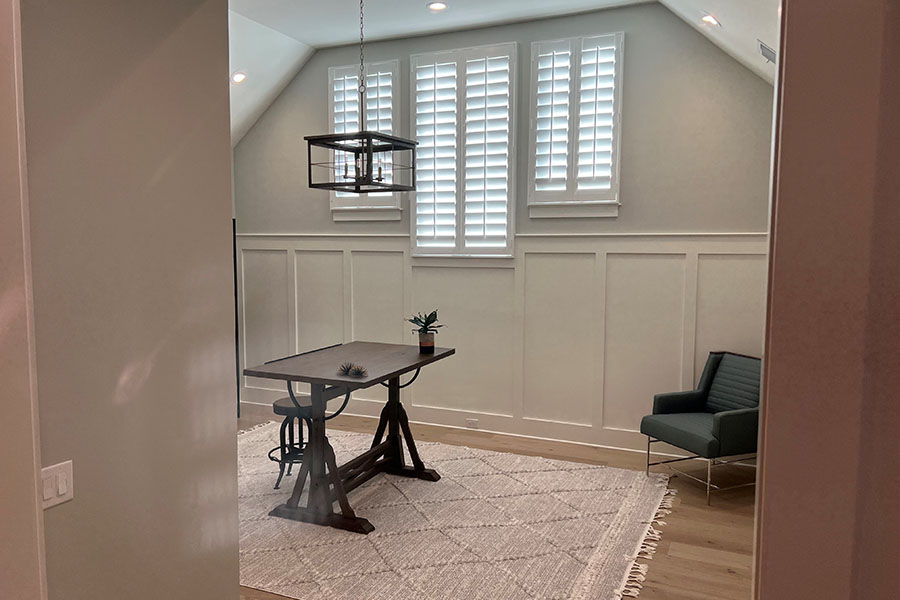 Your guest house ideas in Tampa ought to begin with the basics. Even if it is just a day trip, a dedicated bathroom goes a long way toward helping your visitors feel content. A comfortable bed and chair are a must as well. You could also include a suitable luggage rack or dresser occupants can employ to place their luggage and enjoy quick access to their belongings.
Windows that permit an abundance of outside light make the area feel welcoming - particularly when enclosed by attractive window treatments!
Upgrade Your Space With Color And Comfort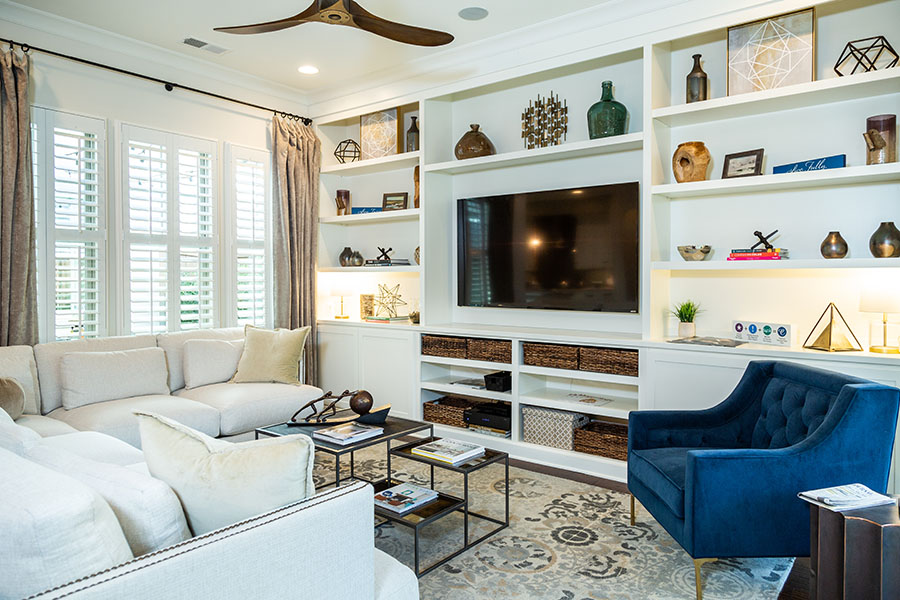 Stop guests in their tracks as they catch sight of your Tampa guest house with a pleasant, agreeable space. A bright color palette to reflect the natural light sets a peaceful environment. Bursts of color through pillows and decor add personality. Rugs are an exceptional feature to lend comfort to any floor while providing more possibilities to blend in color and texture.
Don't stop in the primary living space! Fleecy oversized towels or robes add luxurious appeal to the bathing area. All of your visitors will love the warmth of a soft towel after a hot steam in the shower.
A Good Night's Sleep Should Be A Must for Your Tampa Guest House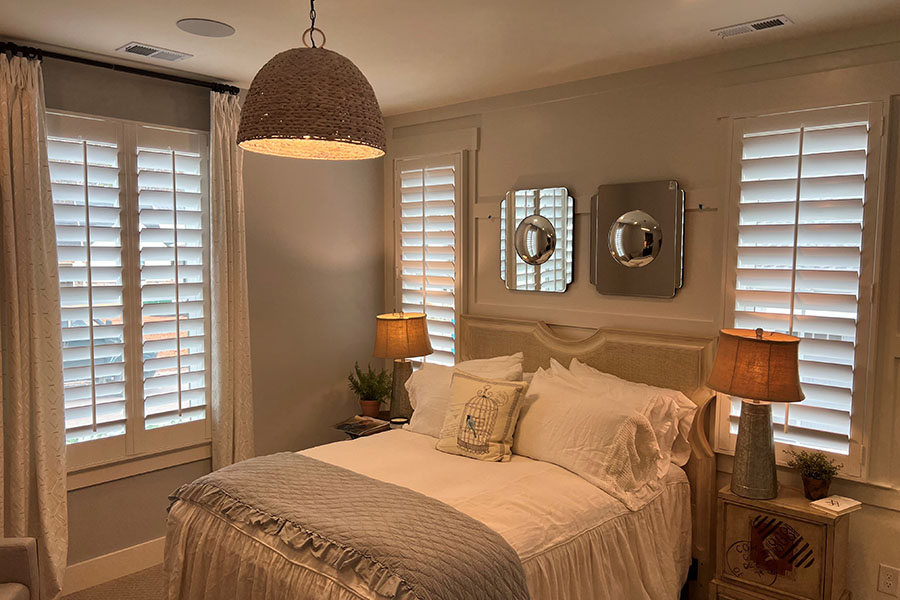 When coming up with your guest house design ideas in Tampa, the bed should be a leading consideration. A wonderful night's sleep will help your visitors feel like they're on a luxurious vacation. Use accent pillows and comfortable bed linens to promote an ideal sleeping arrangement. Sheets with a higher thread count will have your guest bedroom feeling like one in a high-end retreat.
Bedside nightstands are vital - particularly if they include a plug-in for easy phone charging! Light-restricting window treatments such as interior shutters give guests a chance to sleep in without any trouble or relax with a short siesta.
Add The Ultimate Finishing Touch with Interior Shutters
The ideal way to bring your Tampa guest house ideas together is by incorporating interior shutters. Not only do these window coverings look tremendous, they also permit your guests to control outside light for enhanced sleep, manage the temperature of the space, and even restrict excess noise.
Polywood® shutters give you the ultimate command over light, sound, and temperature, making a comfortable space for everyone. The large louvers are timeless and exceptional at angling sunlight. Polywood shutters are insulating and durable, standing up to any visiting nieces and nephews and even furry friends!
Explore Perfect Window Treatments for Your Upgraded Guest House in Tampa!
Find the perfect window treatments for your updated guest house by contacting the experts at Sunburst Shutters Tampa. Your company will be pampered with complete light management, a relaxing atmosphere, and classic style. All you have to do is call 813-580-7288 or complete the form below.