The Longest Lasting Window Blinds In Tampa Are Sunbursts Faux-Wood Blinds

The last thing you want when purchasing window blinds in Tampa is to see them wear out after a few months of use. Alternatively, go with the longest lasting blinds around – Sunburst's faux-wood blinds. Our faux-wood blinds are 100% moisture and pest-resistant. And different from cheaper blinds, you won't see any splitting, snapping, or discoloring on your Tampa faux-wood blinds.
Fortunately, Sunburst's faux-wood blinds are as attractive as they are resilient. Pick from an array of colors and finishes to suit your interior. Then personalize your blinds with just the right tassel, wand, or pull cord. Sunburst's blinds are a smart choice for rooms like the bathroom, kitchen, garage or any space that contends with higher moisture levels. And best of all, your faux wood blind will still look great years in the future.
Faux-Wood Blinds Options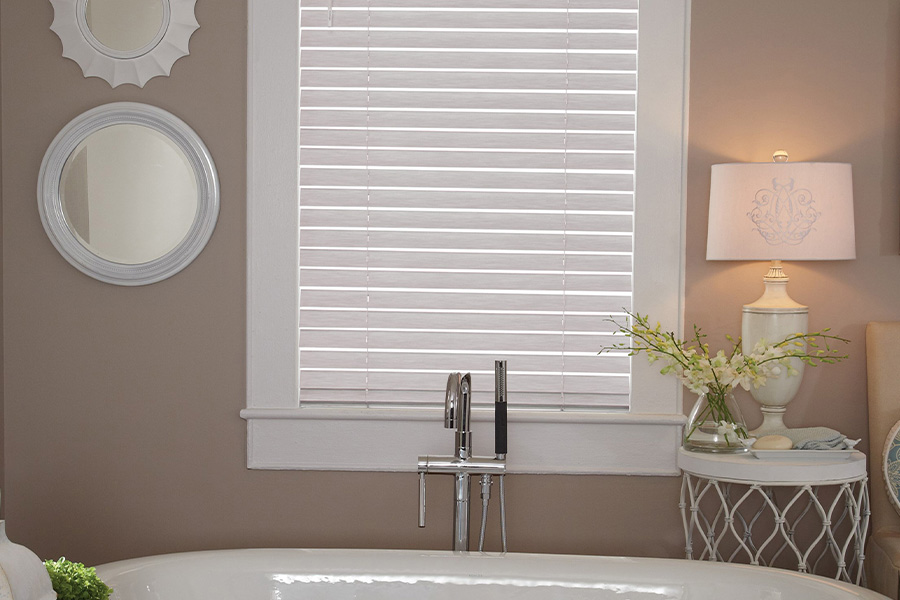 Get started by picking the color of your faux-wood blinds. A variety of five white and off-white colors are available in your choice of textured or smooth slats. Or choose from various wood paints, ranging from a light Golden Oak to a rich Walnut. You are even able to color match your tassels, ladders, and pull cord for a totally harmonized appearance. If you're not able to find the perfect color for your faux-wood blinds, you should
try our wood blinds.
Why Install Faux-Wood Blinds In Tampa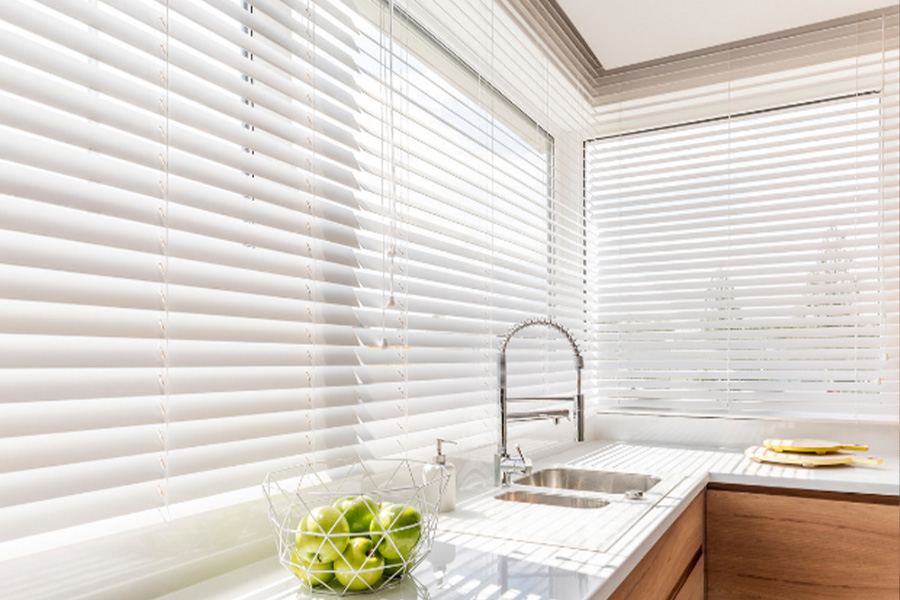 Residents of Tampa appreciate blinds on account of their simplicity. Subsequent to a swift installation, your faux-wood blinds are able to give you an optimal combination of light management and privacy. Just manipulate a wand or cord to shift the slats to let in just the right quantity of sunshine. You can also lift them for an unfettered window.
The problem with blinds has commonly been their ability to last -- but your Tampa faux-wood blinds have mitigated that drawback. With strong slats constructed from an exclusive synthetic material, you'll avoid any yellowing, nicks, or cracking. The slats will keep their shape without curving or fracturing so the blinds turn smoothly and effortlessly lift and lower whenever you engage them. And since your faux-wood blinds are tailored to your window's exact measurements, you will have no concerns about them knocking around the window frame or falling clumsily beneath the sill.
Faux-Wood Blind Warranty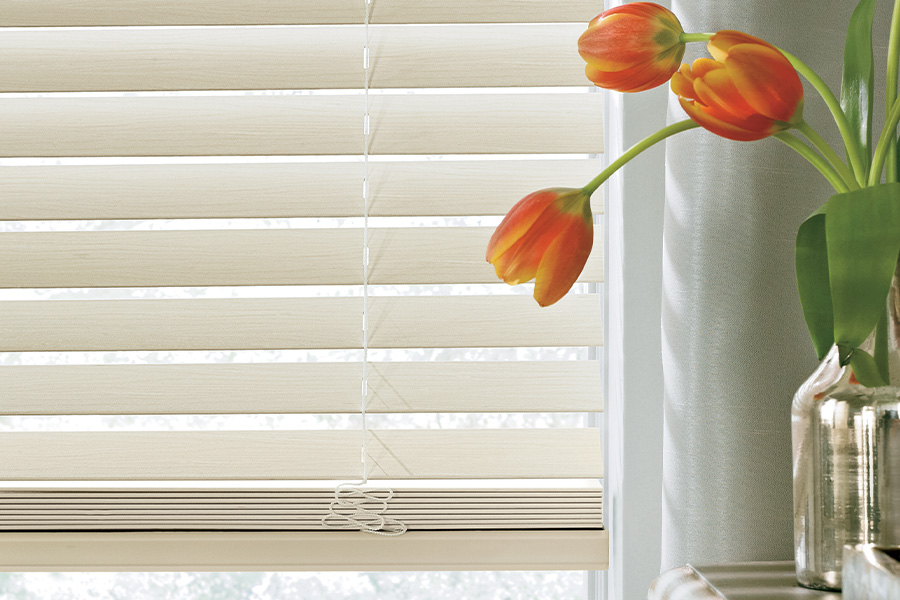 Our blinds come with a three-year warranty that offers protection for any defects in manufacturing (i.e., flaws in the workmanship, design, or materials) for the original purchaser.
Faux-Wood Blinds Details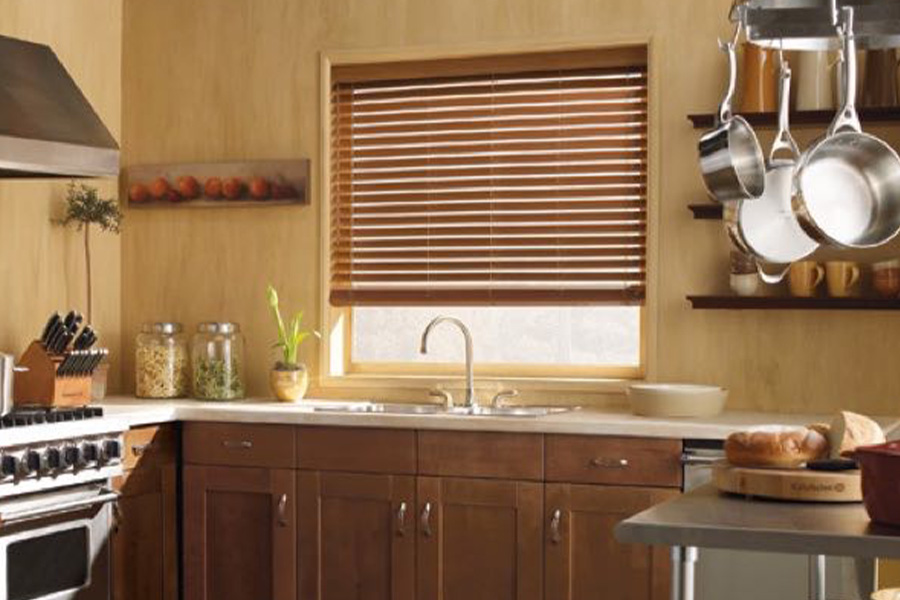 Slat Width

2 inch

2 ½ inch

Colors

Choice of 5 white & near-white tones

Choice of 5 wood-colored stains

Color coordination is available for wands/cords and tassels.

Operation System

Cord tilt

Wand tilt

Routeless

Valances

3 ¼ inch Royal Crown valances are offered.

Cut-outs

Notch or Edge cut-outs are available.


Interested In Faux-Wood Blinds For Your Home?
Your only call if you're looking for faux-wood blinds in Tampa should be to the experts at Sunburst Shutters Tampa. We'll demonstrate the various benefits of choosing our resilient window blinds for your home. Simply dial 813-580-7288 or fill out the form on this page to schedule your no-cost in-home consultation!