Tampa Plantation Shutters
Sunburst Shutters Tampa gives you everything you could possibly want from a plantation shutter. Our interior shutters give your living space amazing beauty, privacy, light control, and energy efficiency. And more still!
Custom Plantation Shutters In Tampa For Your Home
Plantation shutters in Tampa are a great window treatment for your home because they're excellently designed - both outside and in! Their thick louvers give your window a clean, in vogue style. And we manufacture our plantation shutters for high energy efficiency and durability so your stunning investment gives you big savings and added value.
Plantation shutters are super versatile, as well. By simply adjusting the louvers, plantation shutters open up the sunlight and view you wish. Louvers are the slats that you can shift to let more – or less – light into the room. They can be adjusted with a mounted tilt rod.
Whatever your specific needs might be, from distinctive window shapes and color matching to frame design, we have the best interior shutters in Tampa to fit any design.
Common Plantation Shutter Questions
Why are they called plantation shutters?

Plantation shutters got that name because of their typical usage in large estates and plantations, mainly in the American south, where they were favored for their elegant looks as well as their ability to block heat from outside.

Which kind of shutter do you suggest for my sunroom or dining room?

Where are plantation shutters built?

Polywood plantation shutters are completely constructed and assembled in the U.S.
What Plantation Shutters Can Do For Tampa Homes
The different louver sizes of plantation shutters give you the most unimpeded view of your Tampa neighborhood while beautifying your home. Plantation shutters give you hands down the most light, privacy, and temperature control of any window treatment.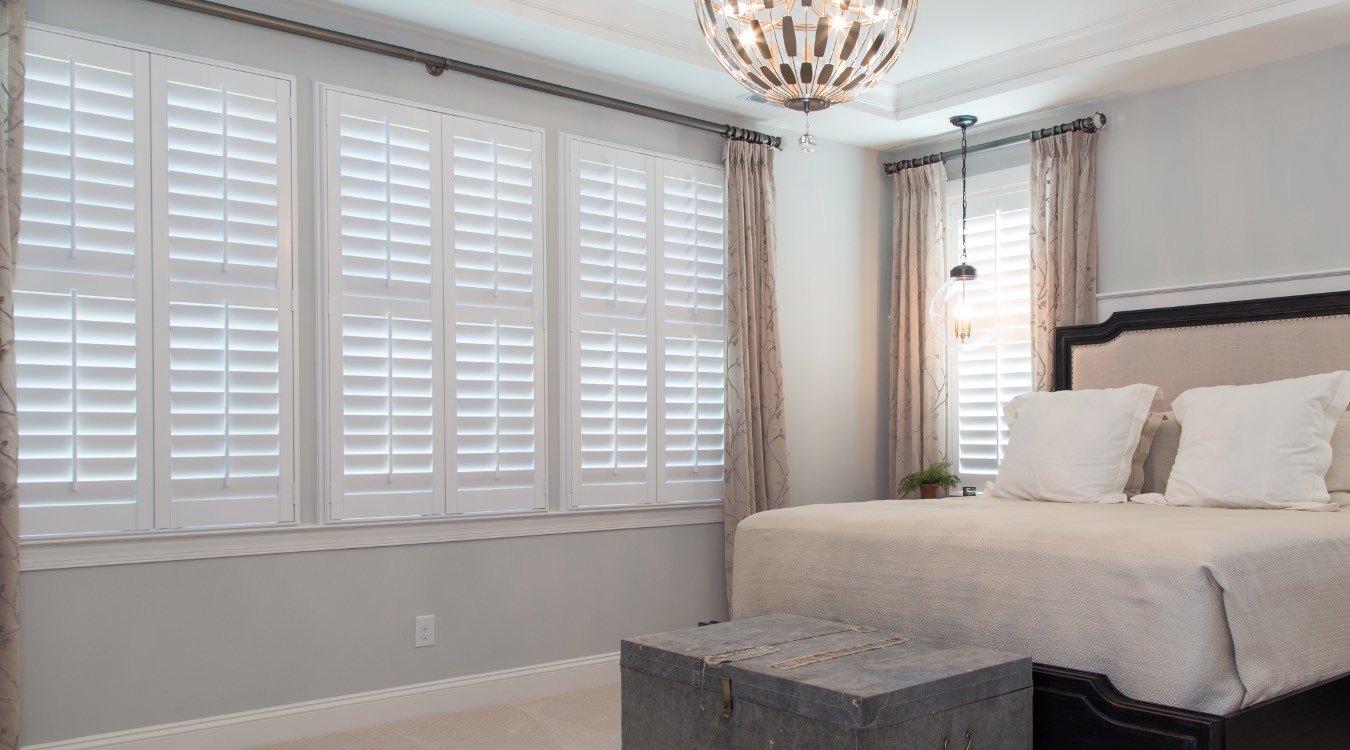 Varying louver sizes may also mean minimal louvers across your window. This gives plantation shutters their updated finish. A modern style and easy control of brightness and temperature make plantation shutters the most desirable choice of interior shutters in Tampa.
Because of the way they're installed on your window, plantation shutters act as an immovable fixture. When your residence is appraised for resale, plantation shutters add to its estimated market price. You get to appreciate your shutters while you live there now – and take advantage of your investment later, when you sell your home. It's a win-win situation.
We fashion plantation shutters that fit your window and your style seamlessly. That's why we carry these superior brands of custom plantation shutters.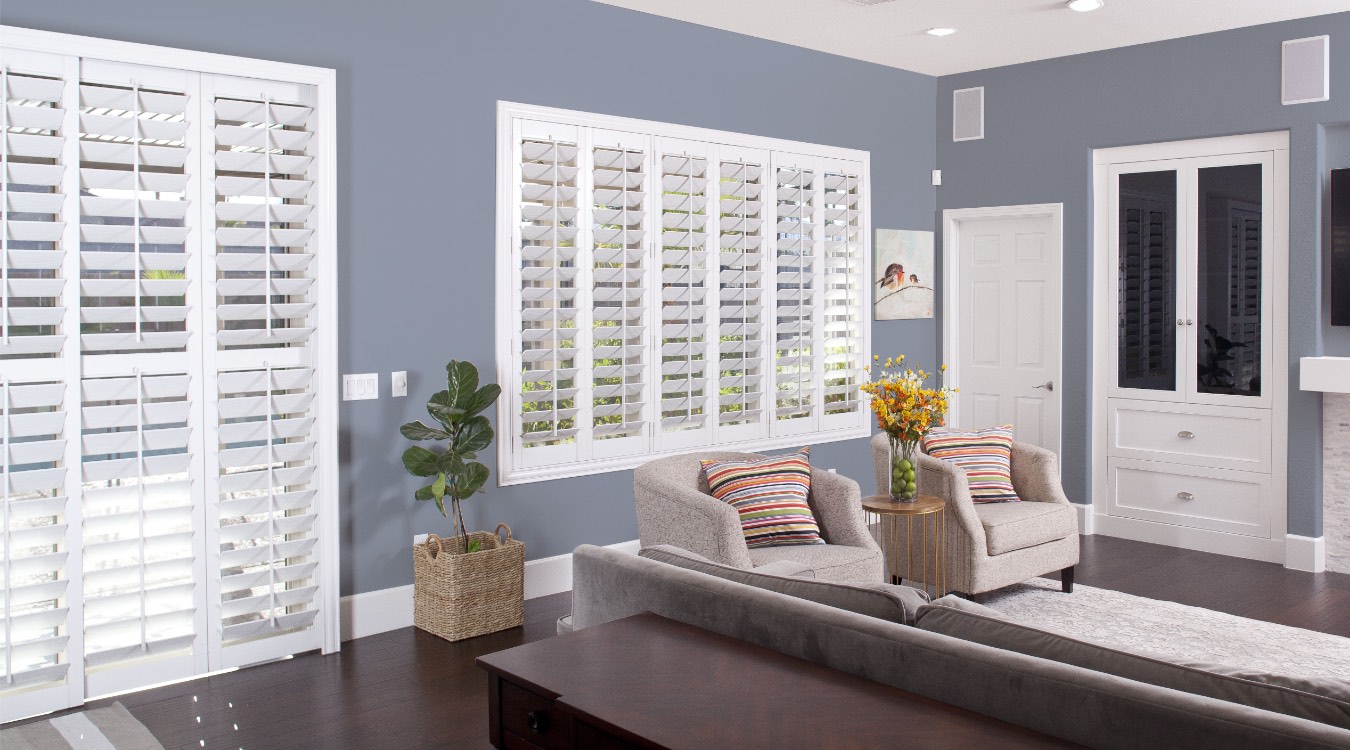 Made from an engineered wood substitute, Polywood® plantation shutters won't warp, chip, split, or crack. On top of that, the color on our shutters will never yellow or fade. Our colors stay strong because we bake on our first-grade paint finish and add UV stabilizers that make the premium synthetic resistant to the sun's rays. So, no matter how hard the Tampa sun shines, your shutters will look as beautiful as when we first installed them!
Polywood plantation shutters are also the top of the line for insulating shutters, letting your house become more energy efficient than ever before. Dive into the Polywood Insulating System® to find out about the energy efficiency perks Polywood shutters can give your home.
We custom make our Polywood shutters so they look stunning on your Tampa windows – and work effortlessly each time you open and shut them.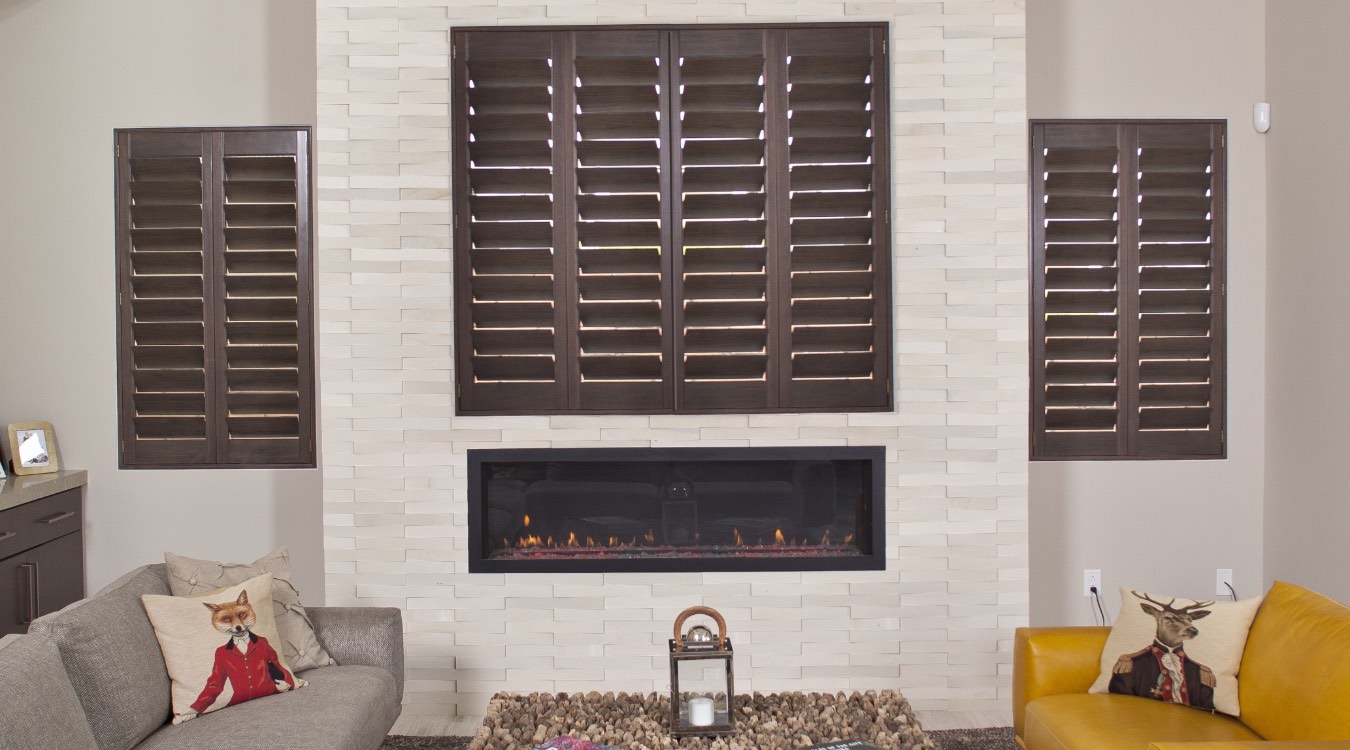 If you're looking for a premium wood plantation shutter, you have come to the right place. Ovation® hardwood shutters are hand-made from solid teak so you won't have any doubt that they are durable. A five-star wood shutter, Ovation shutters come in different louver sizes that feature the durability of furniture-grade hardwood.
Have you got a distinct hue in mind to fit with your decor? Ovation plantation shutters can be customized in 28 beautiful wood stains and 11 different paints, so you're able to exactly match your existing window trim or complement the style of your room.
We manufacture all of our Ovation plantation shutters to cover your Tampa windows perfectly and work smoothly.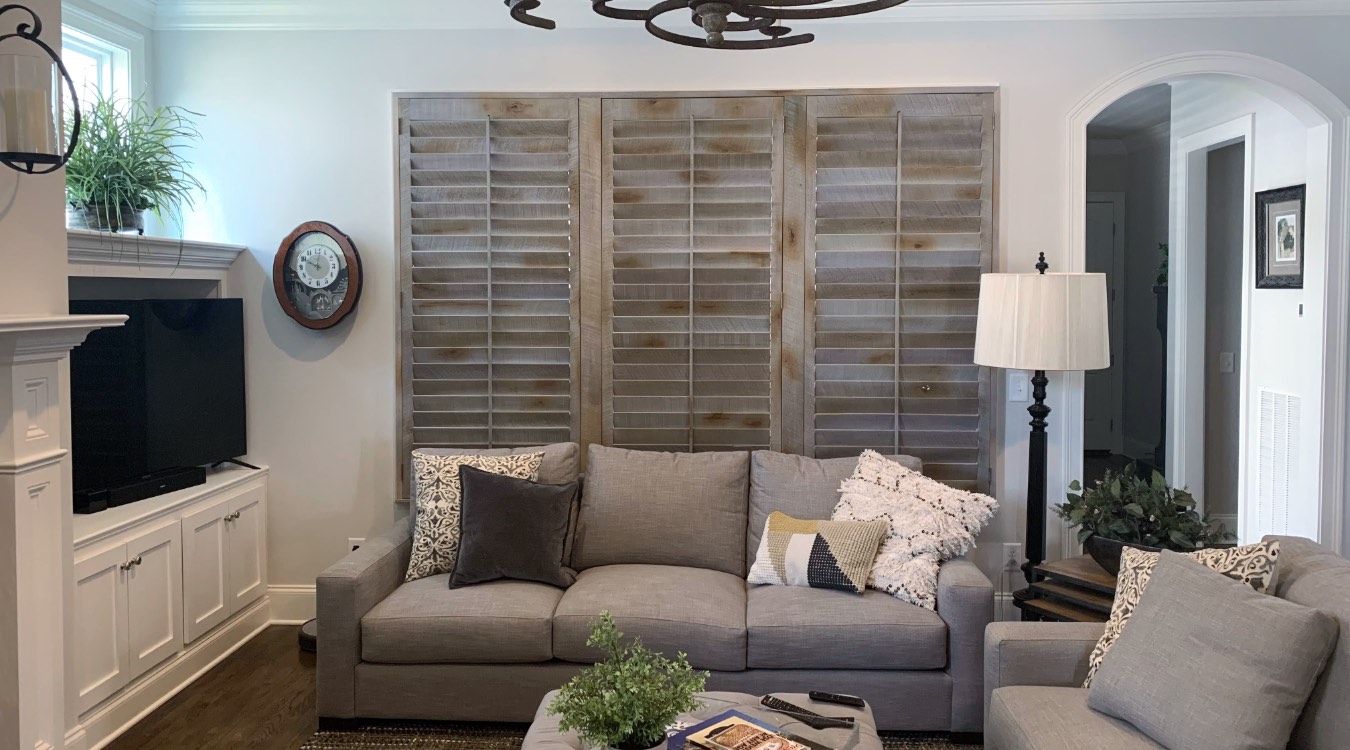 Add a contemporary touch to your home with reclaimed wood shutters. Every shutter louver is a one-of-a-kind mix of finish and color, crafted by none other than Mother Nature. We custom craft these shutters to complement any window in your home.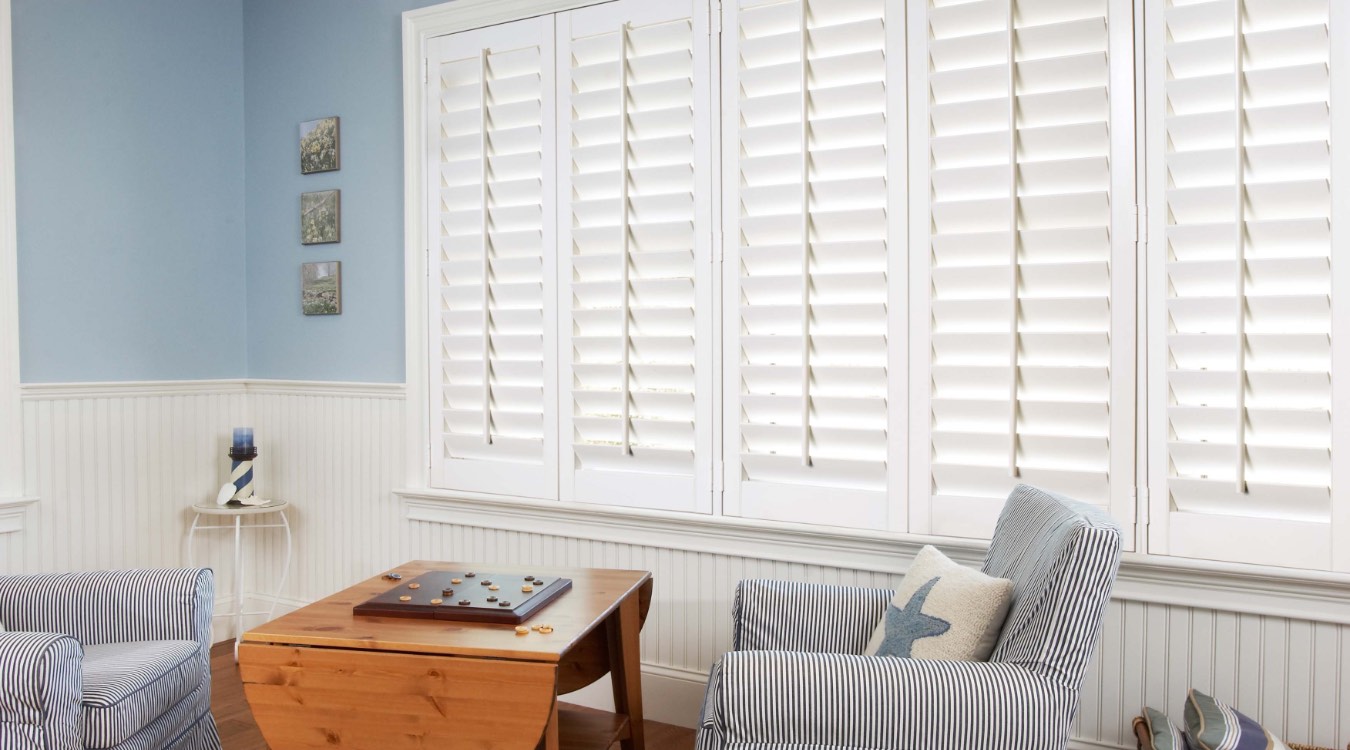 Studio shutters are a brand-new offering from Sunburst Shutters Tampa. Uniquely designed to offer both the elegant looks of plantation shutters as well as unmatched value, Studio shutters are a sleek, streamlined window covering.
Schedule a free in-home consultation today by calling 813-580-7288 or filling out the form below!