Get Wood Blinds In Tampa For Superior Hardwood Window Treatments

If you are looking for hardwood blinds in Tampa, you are wise to install the best. Our wood blinds are constructed of furniture-grade real wood, which provides them with remarkable strength and style. Select from 24 colors and stains, and then personalize your coverings with slat width, valence, and operating choices.
Sunburst's wood blinds also hold up well to day-to-day usage. Each blind is custom crafted to your window's specific measurements, so they always hang right. The strong slats will then be covered with a UV inhibitor that resists fading or cracking from harsh sunlight. Of course, you won't find window treatments quite as robust as our interior shutters, but wood blinds make perfect sense for the family room, dining room, or bedroom.
Wood Blinds Options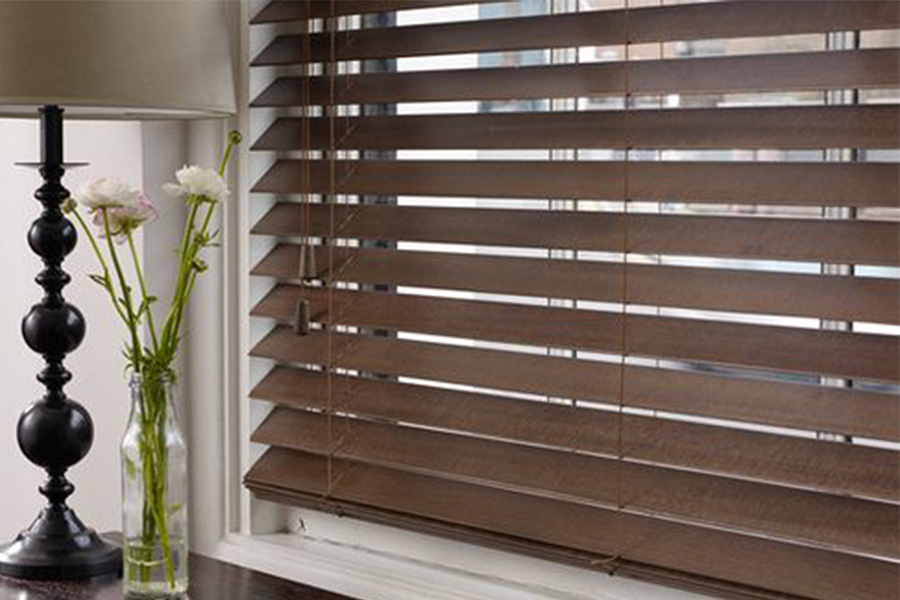 Begin by selecting the stain or color of your wood blinds. Take your pick of 24 brilliant designer finishes to complement your space's color scheme or match the existing hardwood flooring, furniture, or trim that is found in your house. Then coordinate your other elements like valences and pull cords for a completely in-sync appearance.
Why Install Wood Blinds In Tampa
Wood blinds might be the most effortless strategy to integrate a great-looking window treatment in your Tampa house. After the installation, you may shift the built-in slats via your choice of pull cord or wand. There are various techniques to use your blinds to manage light, from raising them to welcome in the sun's rays to keeping them lowered for the ultimate in privacy.
And unlike cheaper aluminum blinds, your Tampa Sunburst's Wood blinds will not break down easily. With solid slats constructed from resilient hardwood, your slats will keep their form without bending or snapping. Due to the fact your blinds are tailored to your specific window dimensions, your blinds will turn in a fluid motion and go up or down without knocking against your window trim. On the other hand, if you're in need of blinds for wet or humid rooms, try our faux-wood blinds.
Wood Blinds Warranty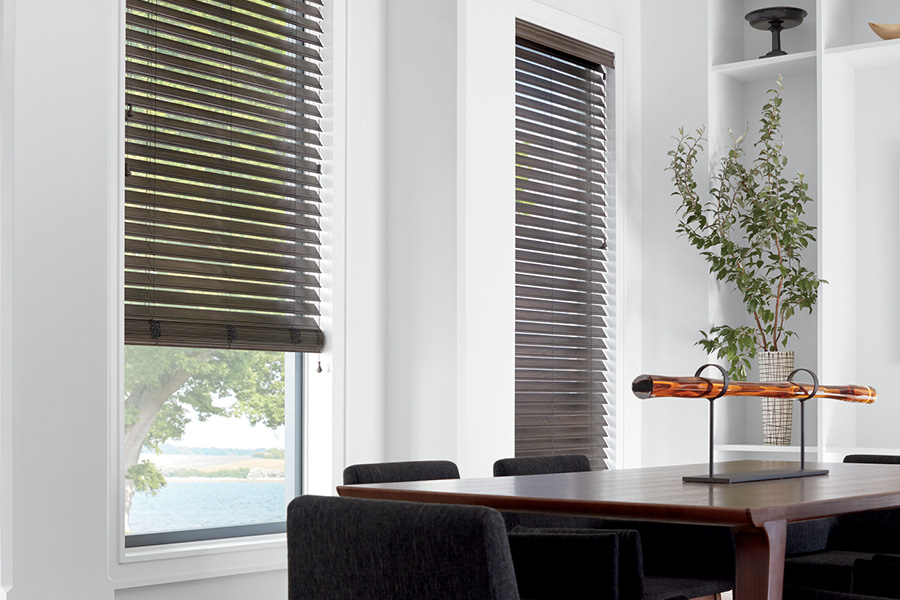 Our blinds are installed with a 3-year warranty that protects you against any defects in construction (i.e., a deficiency in the workmanship, materials, or product design) for the original purchaser.
Wood Blinds Specifications
Contact Us Today For Your Wood Blinds in Tampa
To see all the benefits of wood blinds -- or any of our incredible window treatments -- reach out to Sunburst Shutters Tampa. We'll schedule a complimentary at-home demonstration to show you how our products can elevate your windows. Call 813-580-7288 or complete the form on this page today!