Faux Wood Shutters VS Real Wood Shutters in Tampa
When looking for plantation shutters in Tampa, you have your pick of natural wood or synthetic wood shutters. On one side, you are presented with faux wood shutters -- including our Polywood® shutters -- in classic white that offer an unprecedented degree of efficiency. On the other hand, you have the soothing, appealing colors of our elegant wood Ovation® shutters.
Each possesses unique features to fulfill your window treatment needs. Thankfully, there's a shutter to be found for all residents when looking at faux wood shutters vs. real wood shutters in Tampa.
For Energy Efficient Windows, Choose Polywood Shutters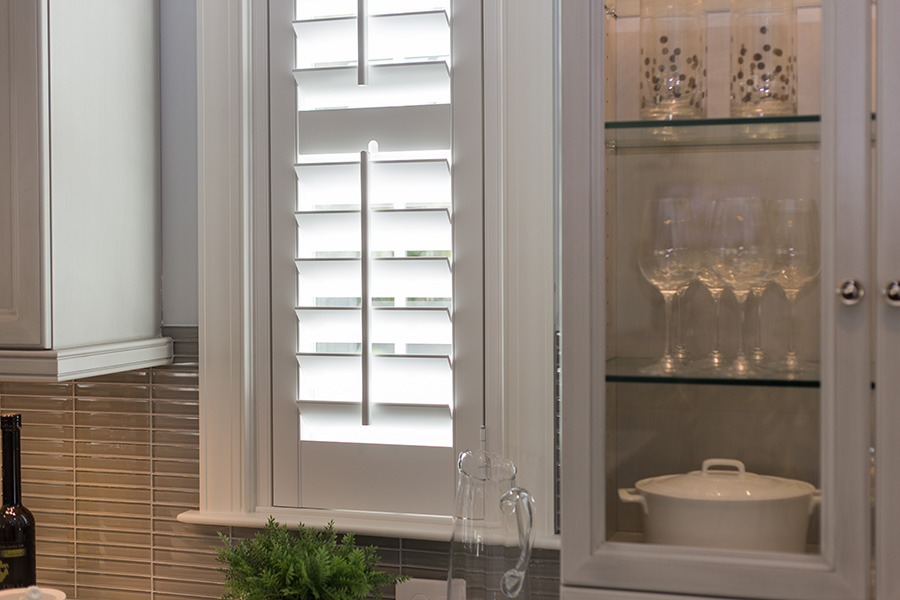 Efficient products improve the insulation of windows, blocking chilly drafts and warm UV rays to keep you comfortable and reduce energy costs. Faux wood Polywood shutters are ideal for efficiency. Exterior air and light aren't able to penetrate their solid composite material, and each of their parts are designed to close securely when you wish to cover windows. Polywood shutters also come with innovative weather sealing that gives you unmatched insulation.
When closed, Polywood shutters provide insulation that is 70% better than real wood shutters. You'll observe a noticeable advantage when shutting them on extremely cold or hot days. But you should know, wood shutters provide more efficiency than other products like window shades and blinds.
For More Color Possibilities, Consider Ovation Shutters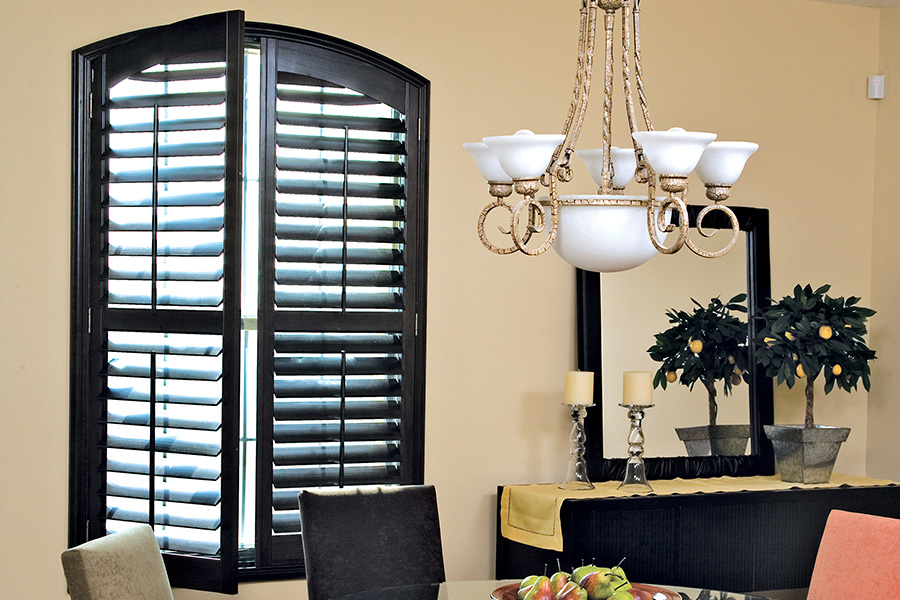 Both natural wood and faux wood shutters look stunning in every Tampa interior. However, they both lend their own look to complement your specific preferences. As white Polywood shutters are bright and stylish, wood shutters are both natural and traditional. However, if you have a precise look you wish to incorporate, Ovation shutters with their many color possibilities could be the ideal way to go.
Polywood shutters are available in three shades of white. Although white works with everything, if your interior design calls for an alternate type of attractive versatile color or wood stain, check out Ovation shutters. These window coverings have 13 paint choices and 27 stain possibilities! They easily blend with the wood elements in your residence or bestow an alluring outdoors vibe to your design.
In Terms Of Durability, Polywood Stands Victorious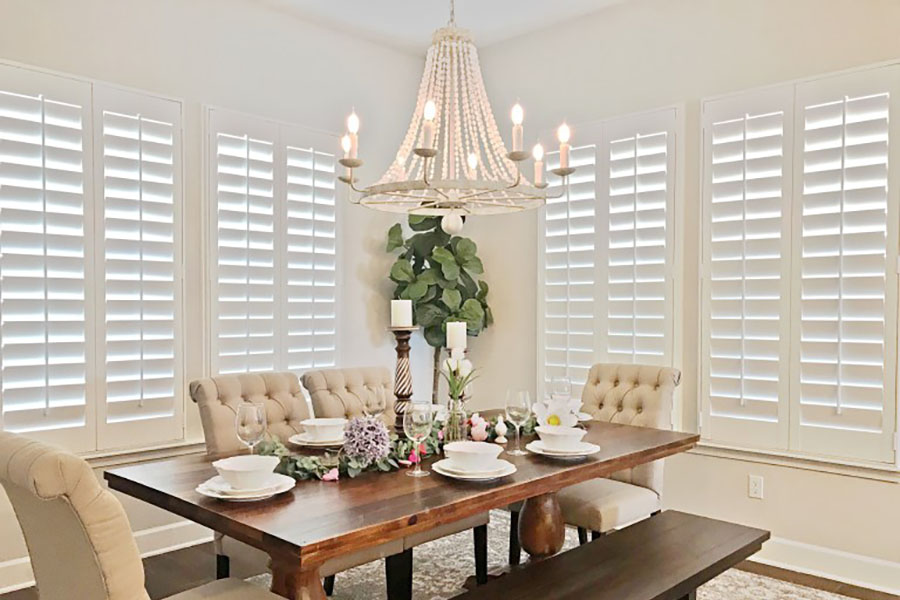 When it comes to faux wood shutters vs. real wood shutters in Tampa, faux wood is the winner for durability. Polywood shutters withstand damage from excess humidity, temperature extremes, bugs, mold, and UV rays. They won't split, break, disfigure, or fade. You are able to install them in your chilliest, warmest, or most moisture-heavy windows without worry. They'll thrive for decades in any room of your residence and even your garage!
Ovation wood shutters also provide impressive durability for a wood window treatment. Being the only 5-star wood shutters in the world, they feature first-rate materials and construction to promote a long lifespan. Although they aren't suitable for moist bathrooms, the wood is treated to resist humid conditions to the greatest degree possible.
Let Sunburst Shutters Tampa Help You Pick Between Faux Wood Shutters Vs. Real Wood Shutters In Tampa
Can't make a choice between wood or Polywood shutters in Tampa? Viewing them in person can help. Contact the specialists of Sunburst Shutters Tampa with a call to 813-580-7288 or submit the following form to request a complimentary in-home consultation. An skilled consultant will show you samples and give you a chance to see how they look right on your windows.