Tampa Window Treatments For Doors with Half Glass, Full Glass, And Unique Windows
An entrance featuring built-in glass delivers a distinctive design flair to your home and welcomes in sunshine. But what happens when the door is constantly blasted by the sun or gives outsiders a clear view into your Tampa residence? Interior shutters, transitional shades, and Roman shades all provide effective light control and appeal when you need Tampa window treatments for a door with half glass, total glass, or custom windows.
Use Durable Shutters For Attention-Getting Tampa Window Treatments On Doors With Half Glass, Complete Glass, And Round Windows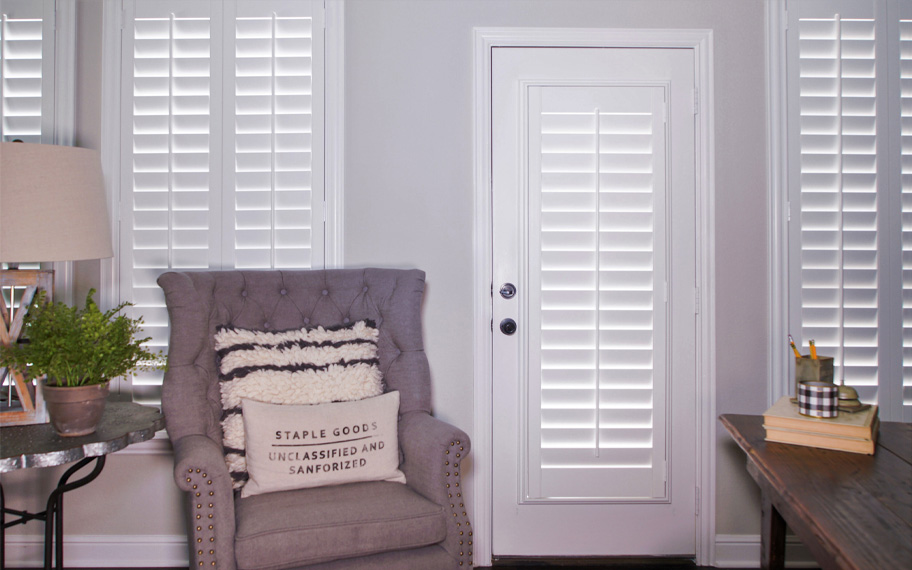 Your door is a conspicuous design element that guests come across within your Tampa house, and for this reason your window covering should leave a good impression. Interior shutters look amazing on doors. They add an appealing design element to your doorway, and their louvers give you the ability to control the levels of light and privacy. Interior shutters are also preferred Tampa window treatments for doors with half glass, full glass, and customized glasswork because they can be fabricated for all sizes and shapes of windows. Customized shutters will fit an [[arched or circular window's shape]67] when other products can't.
Faux-wood shutters are the most durable option you can select for your doors. They stand up to jostling from children and dogs rushing through the door, and grimy paw and hand prints clean up with little effort. These tough window treatments won't warp or split because of cool or humid air flowing past your door. And they don't thump or glide against the door as aluminum blinds do. The bottom line is they stay looking beautiful for longer..
Use Roman Shades To Control Sunshine With Elegance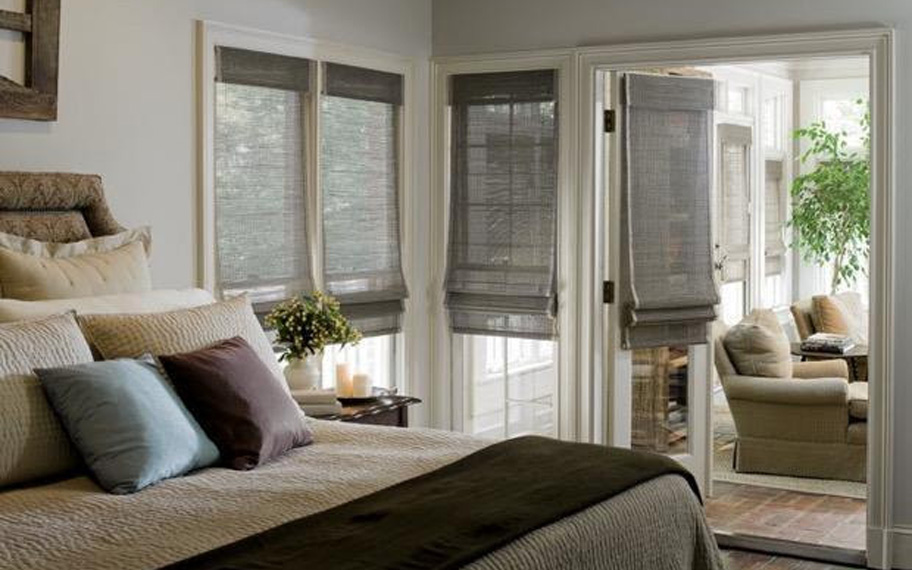 Doors featuring glass panels are great for your design aesthetic but can become problematic if they let in the sun's glare. Fashionable Roman shades are terrific Tampa window treatments for doors with half glass or full glass as they can be purchased in a range of transparency levels. When your door is positioned east or west, you can incorporate a less transparent option to limit direct sunlight. If you have trees or a structure in place to offer shade, a more transparent shade will allow softened light. Or use versatile top-down/bottom-up products for a bit of sunshine while still maintaining your privacy.
Roman shades offer the added benefit of coming in many colors and patterns to coordinate with your Tampa house's unique design. Shades of varying patterns and colors enhance what would otherwise be a simplistic door. When your door has bevelling or colored glass, choose a solid color shade so you can avoid using a pattern that clashes with the glass design.
Incorporate Zebra Shades For Complete Control of Sunlight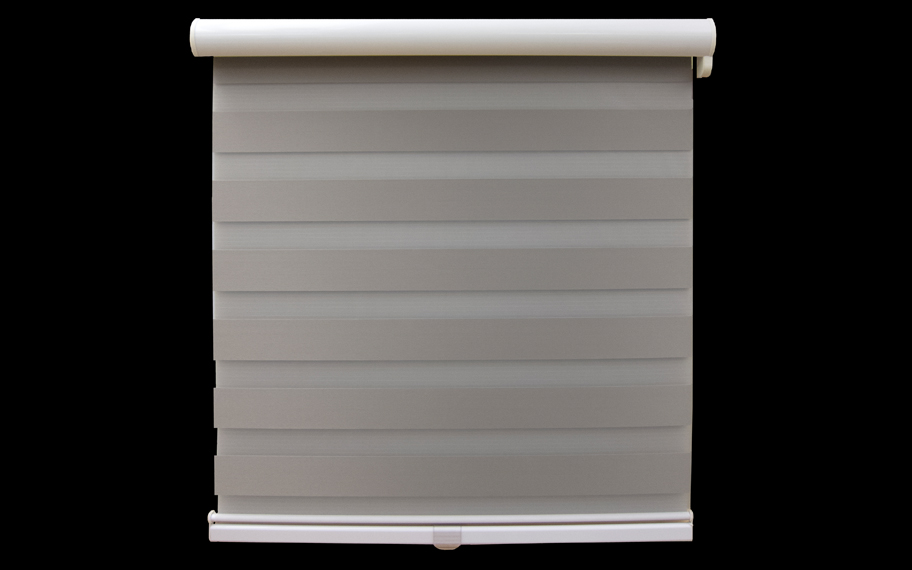 Transitional -- commonly known as zebra shades -- mix effective privacy with the ability to let in light. They are thin and remain next to the door. These products are a twist on roller shades and they feature a constant loop of material with solid and sheer segments in alternating stripes. The orientation of the front and back panels can be adjusted so you are able to look out through the sheer portions and allow light in or move the solid stripes over the see-through parts to block the light and view completely.
These highly functional shades are available in a variety of materials, patterns, and colors. You can also choose how to adjust your transitional shades. If installing to a door, the most sensible selections are cordless window treatments as cords will get ensnared or entangled in the hinges. If you want convenience, you may choose a motorized shade that moves quietly with the pressing of a remote if you need more or less light and privacy.
Add Style And Function To Your Door With Plantation Shutters And Shades From Sunburst Shutters Tampa
At Sunburst Shutters Tampa, we carry only the best interior shutters and shades for your glass doors and all of your other window types in your Tampa property. Give us an idea on the basics of your project, and we'll find attractive and functional options for all of your needs. To get started with a free, no-obligation meeting, call us at 813-580-7288 or fill out the form on this page.