The Best Awning Window Treatments In Tampa
Awning windows in Tampa are known to be difficult to shield while still experiencing their benefits. They use a hinge from above and glide open from below if you turn a crank. You frequently see them closer to the ceiling than other window varieties and in high humidity areas like baths and kitchens where you want extra airflow. They are also typically wider than they are tall.
Innovative Polywood® plantation shutters are well-suited to the challenges of awning window treatments in Tampa. They open and close easily, match the unusual sizes of awning windows, and are resistant to water damage. Explore why Polywood shutters should be your top pick for awning window treatments.
Polywood Shutters Are The Perfect Complement To Awning Windows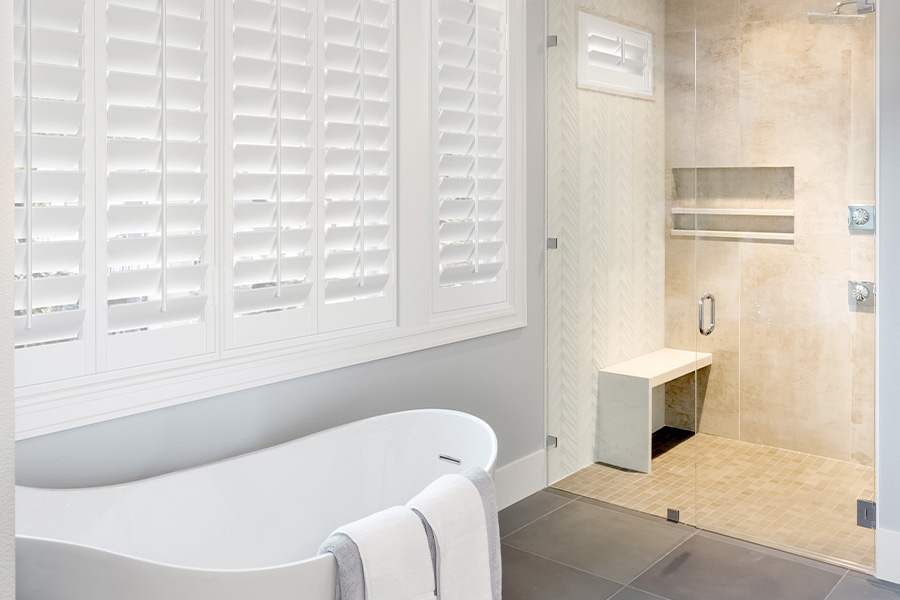 Awning windows are intended to provide plenty of light and airflow, so you don't want window treatments that limit those benefits. Polywood shutters give you multiple means to manage the sun's rays, airflow, and privacy. You may completely open their panels away from the glass if you would like total sunshine or fresh air from your awning windows or you might shift their slats for a little illumination. If your awning windows are higher up your walls, the sun's rays might come in at a tricky angle. Louvers are able to help redirect light if it generates glare on a mirror or other surface or gets in your eyes.
In the case where your awning windows are further up the wall, shutters are still easy to adjust. You'll never have to reach the upper portion of the window to move them like you have to with other window coverings. Simply open or close the louvers or entire panels using the tilt rod from any spot you can reach. Shutters don't function with cords that may get stuck and wrap around your crank mechanism either!
Polywood Shutters Fit Wide Awning Windows For Outstanding Insulation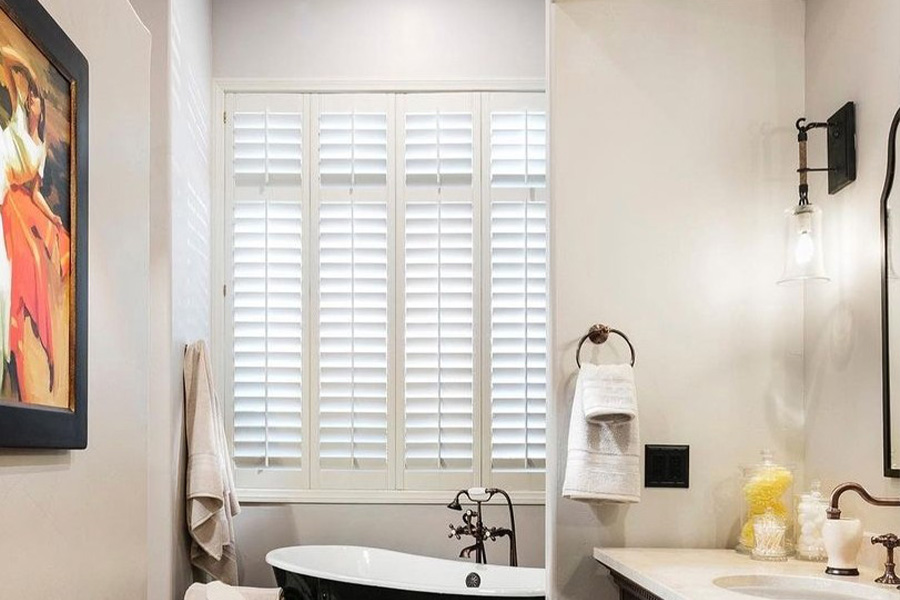 Because awning windows are typically greater in width than height, you probably won't locate off-the-shelf products that match them exactly. You should choose
hand-designed plantation shutters
instead. The framework is fabricated around your window's exact dimensions to make certain you have a perfect fit. This precision craftsmanship is more attractive and prevents gaps for sunlight or breezes to slip through. The installation is even able to be designed for your awning window cranking mechanism, so it's easily usable.
Polywood shutters have the additional benefit of innovative weatherstripping that further insulates your windows when you secure them. This insulation quality helps keep the space at your preferred temperature and reduces your energy expenses.
Polywood Shutters Stand Up Against Damp Conditions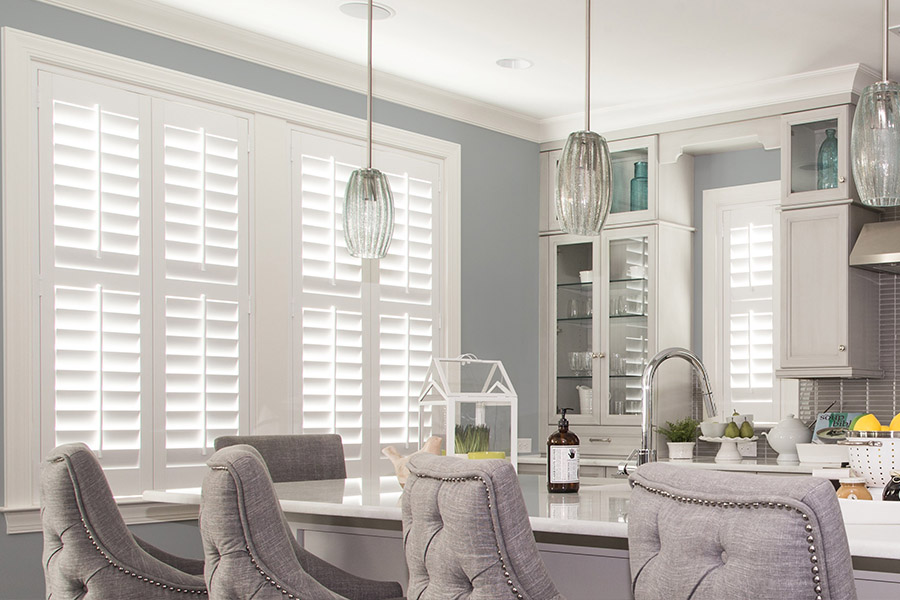 You'll frequently see Tampa awning windows in baths or kitchens for added airflow. But the wet conditions and higher heat in these spaces can ruin traditional window treatments. This won't be a concern with Polywood shutters! The synthetic substance and tough exterior finish doesn't crack, discolor, or warp from moisture and heat. You can put them on awning windows near the shower or above the kitchen sink, and they'll be pristine for decades.
Long-lasting Polywood shutters are effortless to clean, as well, even if your awning windows are difficult to reach. In lieu of detaching them to wash like cloth materials or trying to reach them with a brush attachment for your vacuum like shades, just clean them with an protractible duster. In the event your bathroom or kitchen shutters get sticky, all they need is an easy scrub with a damp rag.
Sunburst Shutters Tampa Has The Best Awning Window Treatments For Tampa Homes
Sunburst Shutters Tampa will help you select awning window treatments you love from our incredible assortment of options. We bring samples to your house so you can get an idea of how incredible our popular treatments look within your interior. Simply dial 813-580-7288 or submit the form below to schedule your no-charge in-home consultation.