The Top Nighttime Privacy Window Treatments For Tampa
As the night comes, you don't want people looking into your Tampa home. You have the option to put up different types of treatments to conceal your windows and prevent a clear view inside, but some products are too thin or have gaps around the edges. As an additional concern, you may wake up in the morning only to realize you neglected to close your window coverings last night. To stop curious onlookers from spying on you, try custom plantation shutters as nighttime privacy window treatments in Tampa. You also have the option of installing automated motorized window shades so you don't have to remind yourself to shut them again.
Use Plantation Shutters For Nighttime Privacy Window Treatments In Tampa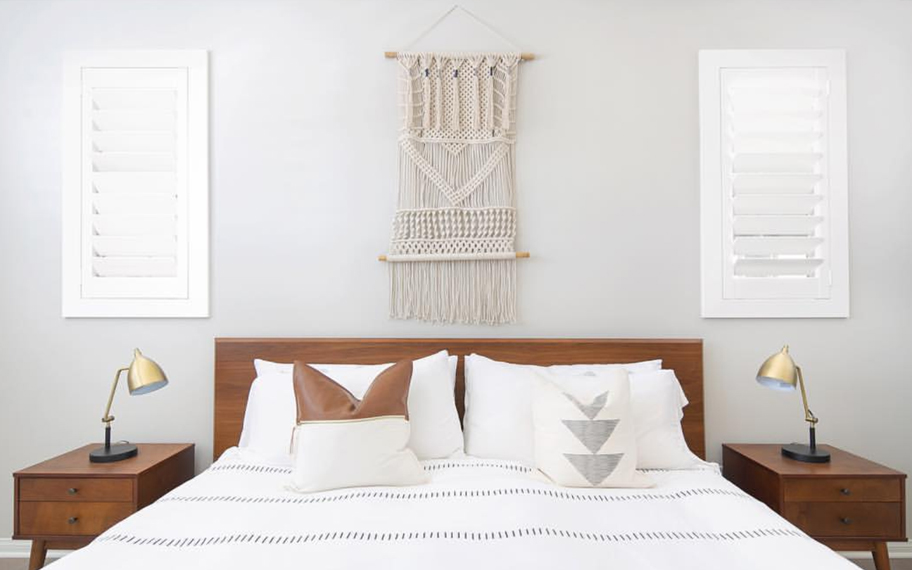 If your store-bought blinds have gaps at the sides that fail to provide total privacy, switch them out with custom-fitted natural wood or composite shutters. Interior shutters are effective nighttime privacy window treatments for Tampa homes because they are specifically designed to match your window dimensions exactly and avoid gaps. When you order, you may select from these durable choices: natural wood or composite. Once in place, the louvers can be adjusted to fit neatly next to each other to restrict any sightline into your house when shut. No person from the street can discern anything but a slight glimmer of light that comes through your shutters when you shut them at the end of the day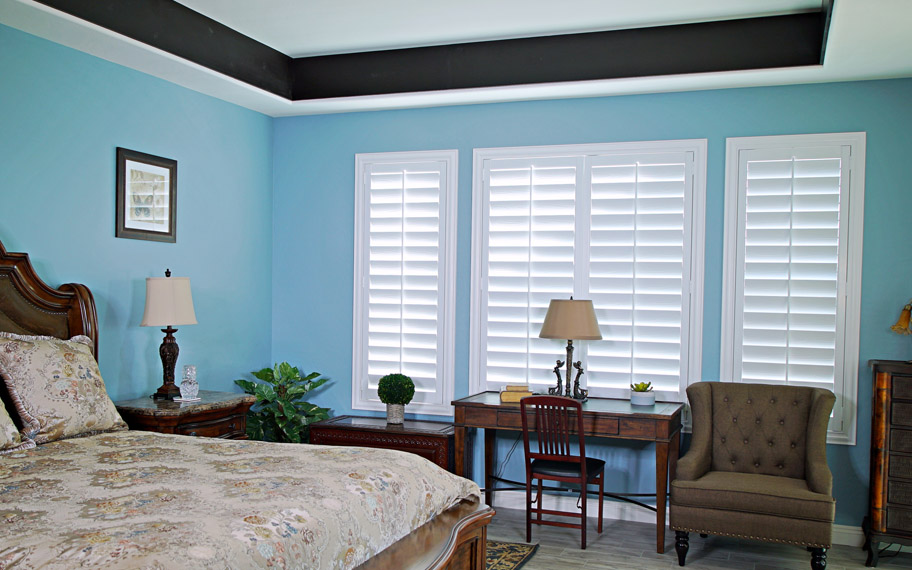 If you want plantation shutters for privacy at night, consider faux wood shutters for the additional bonus of energy savings. These Polywood window treatments are equipped with weatherstripping that insulates your windows. They aid in minimizing drafts that reduce your home's comfort levels by allowing air to leak from your windows. When you want your home at a consistent temperature to ensure a good night's rest, incorporate Polywood shutters to assist in sustaining the ideal temp through all seasons
With Motorized Products, You'll Avoid Forgetting To Shut Them At Night.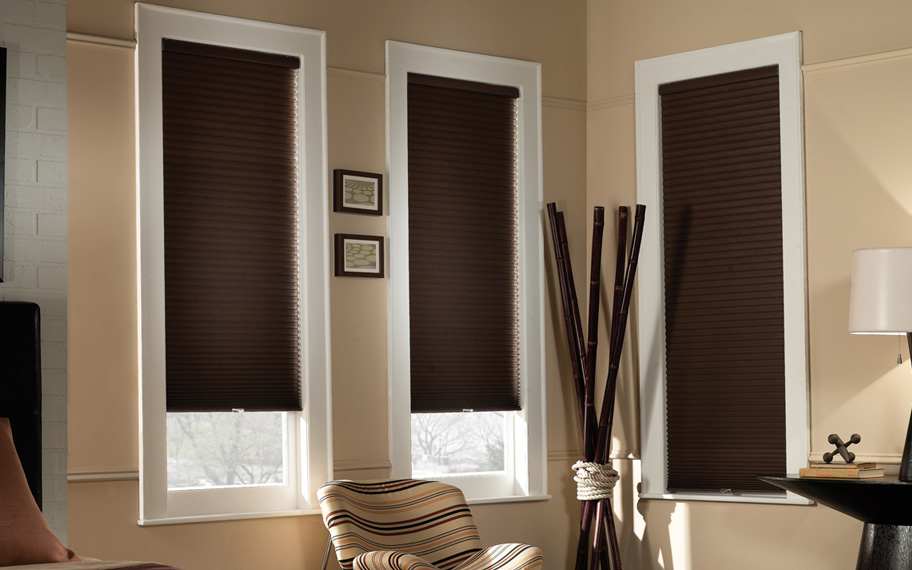 Nighttime privacy window treatments in Tampa only work if you don't have trouble remembering to adjust them in the evenings. Or else, you might get out of bed the next day and worry if strangers looked through your windows while you slept. If you often fail to shut the window coverings at the end of the day, get automated motorized window shades that go up and down according to a schedule.
Automated roller shades utilize a motor to operate them. Depending on the model, you have the ability to direct them with a handheld remote or a cell phone app. You even have the option to fix your automated roller shades to shut on a schedule. Just tell your virtual assistant like Alexa or Google to bring down your window treatment as part of your home's "going-to-bed" tasks, and you won't have to worry about not remembering to cover your windows again.
Nearly each kind of shade covering has automated possibilities. You are able to select from distinctive Roman shades, fun cellular shades, or popular roller shades to match your unique preferences while you enjoy the convenience of window treatments that provide hands-free functionality.
Enhance Your Windows Day And Night With Window Treatments From Sunburst Shutters Tampa
If you want to prevent unobstructed views into your house, consult with Sunburst Shutters Tampa about our finely crafted shutters and shades. We can help you find a product that beautifies your home throughout the day and keeps your windows covered at night. Get started by calling us at 813-580-7288 or fill out the form below to arrange a free in-home consultation.