The Best Window Treatments For Picture Windows In Tampa
Picture windows give you an amazing perspective of your surroundings and bring in a wealth of natural light. With that being said these substantial windows are often difficult to cover when you need darkness or privacy. You aren't looking for cumbersome drapes or blinds that give you headaches trying to operate. But you should find something attractive on a big picture window that occupies such a wide amount of space on your wall. And something insulating will aid in making your sizeable window less drafty and more efficient. With this in mind, you should give thought to using one of these exceptional options for picture window treatments in Tampa.
Wood Plantation Shutters Give You An Alluring Option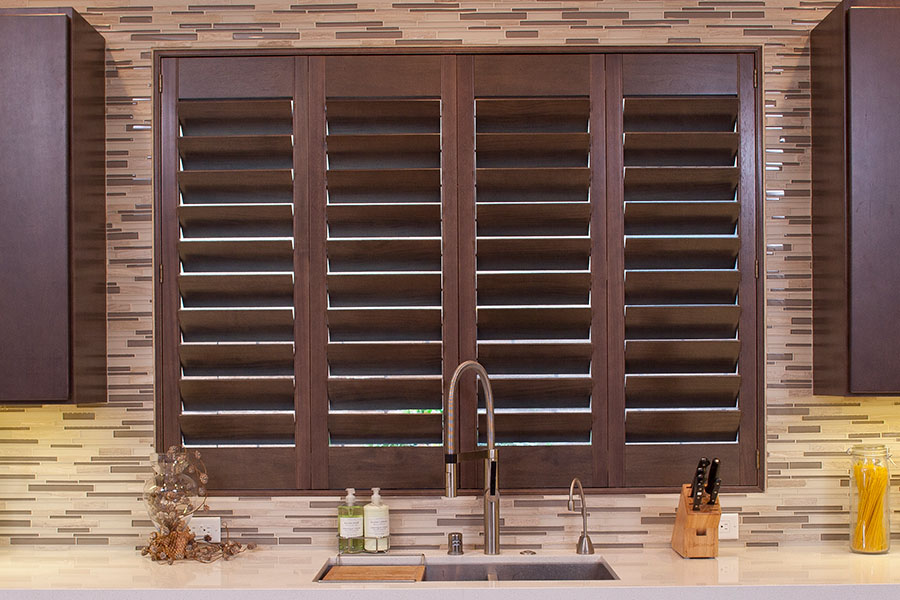 Classic louvered shutters look tremendous on big picture windows in Tampa. They are always in style and come in many stain and paint colors to complement your decor or trim. And first-rate wood shutters like Ovation® shutters offer more durability than cheaply made window shades or blinds.
Interior shutters are easy to utilize with big picture windows and give you more ways to manage sunshine and privacy than alternative choices. You may draw back the panels for an unfettered view and an abundance of light or close them for a dimmer room and privacy. You may also manipulate the adaptable louvers on secured panels to achieve the level of light you want. Or use the slats to redirect sunshine off reflective surfaces to eliminate glare. And due to the fact that interior shutters are customized to your window, they never leave gaps for sunlight to squeeze through whenever you want a darkened space.
Polywood Shutters Are The Best At Insulating Picture Windows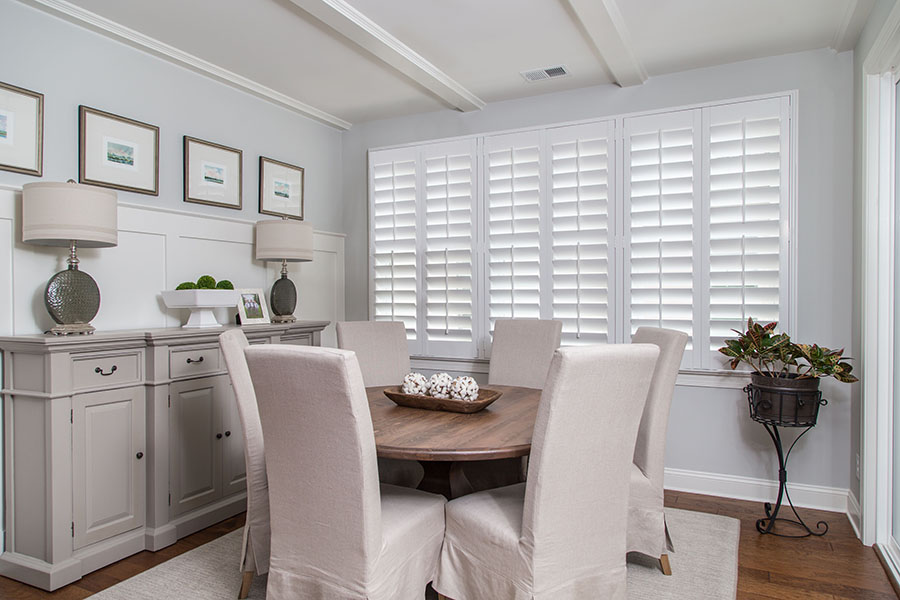 Sizeable windows like picture windows are a prime source of heat loss during the winter and permit the sun's hot rays in the warmer months. If you want to keep your house's comfort levels constant and decrease energy costs, pick Polywood® shutters for your picture window treatments in Tampa. In a similar fashion to wood plantation shutters, they obstruct hot sunlight when shut, but they offer even greater insulation. They even feature proprietary weather sealing to stop heat from leaking out through your windows and protect your home from cold drafts.
Polywood shutters also bring a new level of elegance to every window. They are available in three shades of white that complement all types of home decor and present a contemporary appeal to what may be viewed as customary shutters. Polywood shutters are also longer lasting than alternative window treatments and will enhance your picture window for many years to come. They never fade or discolor, in spite of how much sunshine your picture window is subjected to, and they don't distort, fracture, or chip from humidity or harsh temperatures either.
Cellular Shades Deliver A Special Kind Of Window Treatment to Your Tampa Picture Window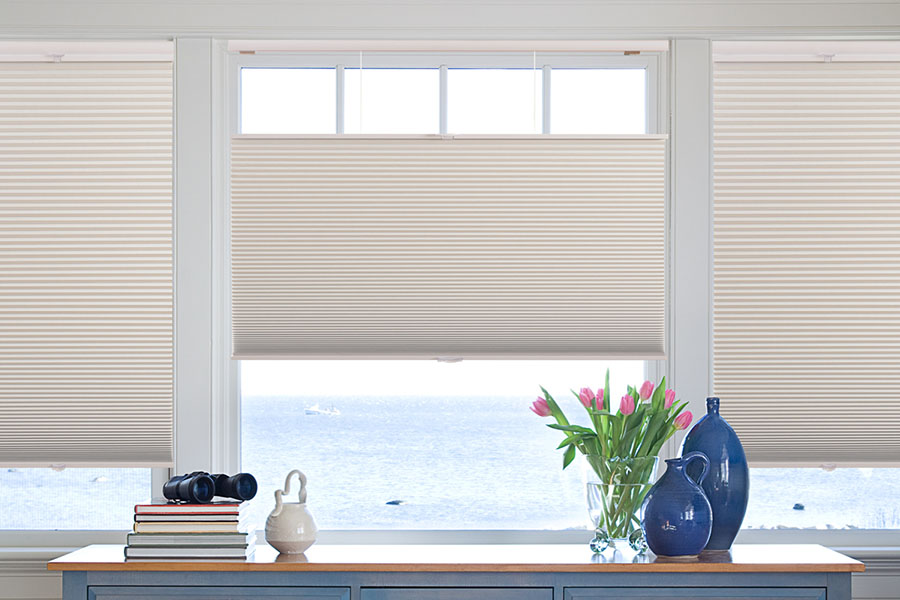 In the event you are more inclined to the softer touch of textile window shades, cellular shades make great picture window treatments for Tampa homes. They are available in various styles, colors, and materials, so it's easy to locate cellular shades that match your unique preferences. You can also get motorized cellular shades if normal options are too cumbersome to manipulate on a large picture window.
Best of all, cellular shades' special fabrication allows them to be more energy-efficient than other types of window shades. They feature structured pleats that fold and unfold in a similar fashion as an accordion when you use them. These pleats create openings that capture air entering through your windows. This insulation helps you keep your interior at the desired temperature regardless of the dimensions of your picture window.
Find Stunning Picture Window Treatments In Tampa At Sunburst Shutters Tampa
Want to cover a picture window in Tampa? Sunburst offers window treatments for every style of window. Arrange a free in-home consultation with one of our window treatment professionals and receive a product demo to see what works best on your windows.
All you need to do is call 813-580-7288 or fill out the form on this page to start your project.