Where Could You Consider A Woven Or Bamboo Shade In Tampa?
If woven fiber and bamboo shades sparked your interest as you went looking for window coverings, you likely recognized their beauty immediately and pictured them in your Tampa home. They unquestionably appear dissimilar to traditional fabric window products. They function in a bit of a different manner as well. Fiber and bamboo shades won't always fulfill all of your window treatment needs in each scenario, but there are areas of your home where they are the ideal window treatment. Explore how you can use woven fiber and bamboo shades in your Tampa house to completely benefit from these unique window treatments.
Use Woven Or Bamboo Shades In Tampa To Bring A Natural Element To Your Interior
Many current home decor trends put an emphasis on incorporating products to bring a slice of natural serenity inside. When you're already using solid wood pieces and greenery, you could use woven or bamboo shades in Tampa to welcome another natural aspect to your home. You'll find window shades in natural substances like jute, rattan, grasses, and bamboo. They feature their own look to blend with your home. Their earthy tones and fibrous textures are found in limitless possibilities that impart a warm, lasting appeal to your home.
Use Woven Shades For The Perfect Balance Of Natural Light And Privacy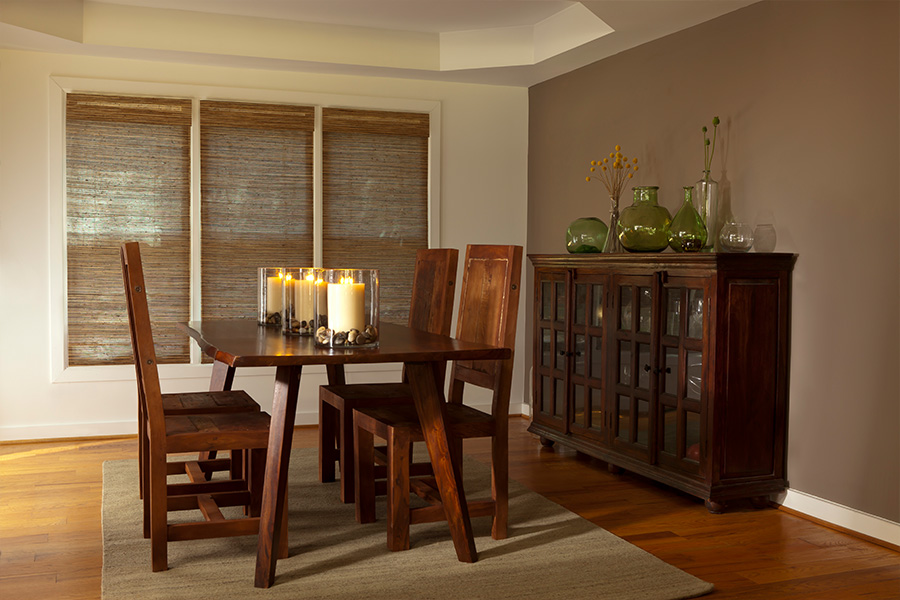 Window treatments are intended to help in delivering the balance of sunlight and privacy you desire in your home. You're able to explore a multitude of appealing weave patterns, and each shade permits a unique amount of natural light to filter into your space, dependent upon how tight the weave is. You can install shades with a looser weave in a kitchen or sitting room for a touch of privacy without losing all that sunlight. More compact weaves increase your privacy and minimize overbearing sunshine in a den or family room where you prefer some outside light but not blinding sun rays. With that being said, if you want total light control and privacy in certain areas like bedrooms,
interior shutters
or room-darkening roller shades are your best bet.
Choose Bamboo Shades If You Want Eco-friendly Products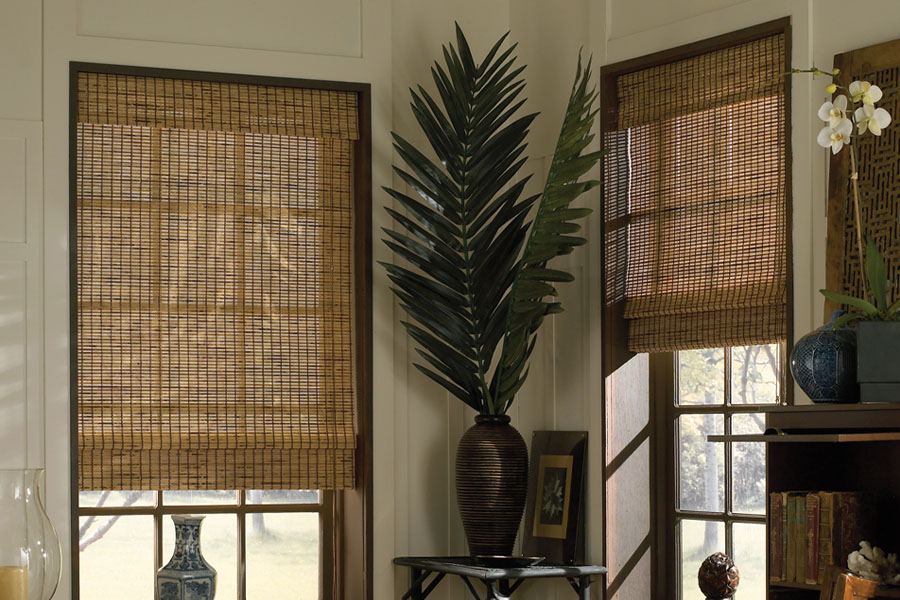 A steadily growing amount of people are interested in their effect on the earth and seek environmentally conscious home furnishings. If you love the planet, choose bamboo shades in your Tampa home. Bamboo is a replaceable material because it regrows very quickly. And it doesn't call for toxic chemical processing. Bamboo is both strong and flexible, so it creates damage-resistant window shades that last for years to come. If you ever decide to go with something different, bamboo offers 100% biodegradability, unlike products made from synthetic materials.
Ask The Specialists At Sunburst Shutters Tampa On Where To Use Bamboo Shades In Your Tampa Residence
Sunburst Shutters Tampa provides the finest, quality crafted woven and bamboo shades for our Tampa clients. We work with you to locate the option that looks best in your property and proceed with a flawless installation for you. Get started by reaching out to 813-580-7288 or fill out the form below to arrange a free in-home consultation.